The laundry room is a continual workhorse throughout the week and laundry room organization should be a priority so that it is working for you the way you need it to.
Here are a few tips to help get your laundry room organization started so that space will work better for you.
Laundry Room Organization
#1 The first thing you should do is create a place to store everything. Whether it's shelving, cabinets, baskets, or bins, you need a way to categorize and store your supplies.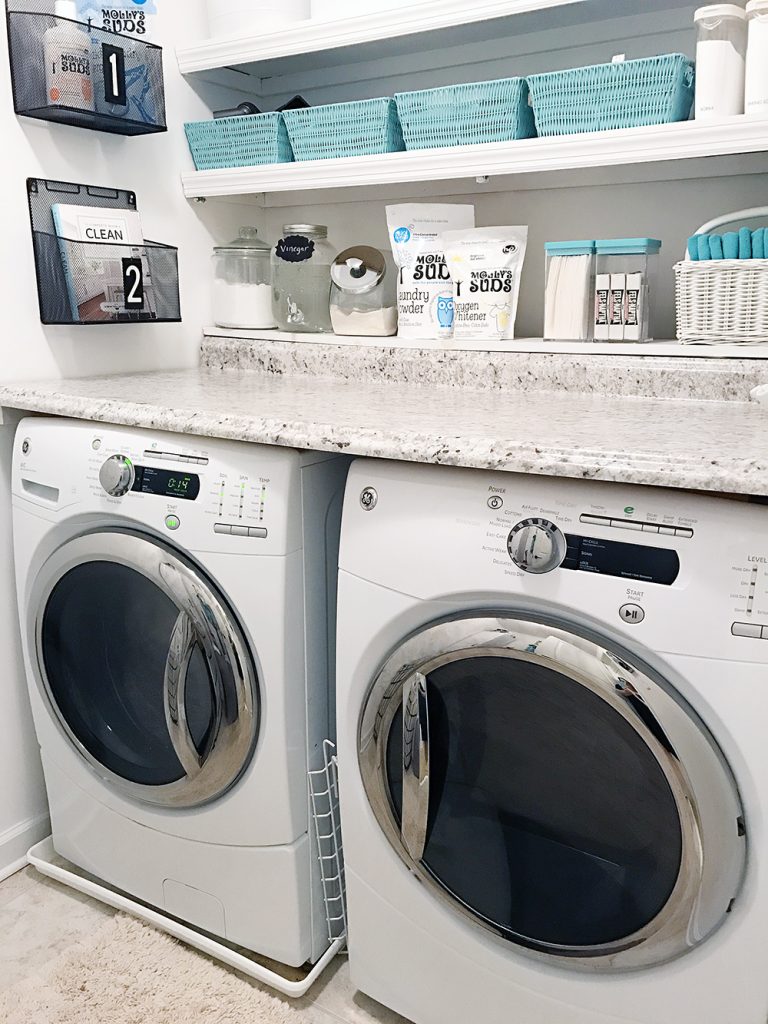 #2 Wall baskets are a great use of vertical space, for easy to reach items. I am constantly referring to cleaning recipes in my book "The Complete Book of Clean", so it's important for it to be within arms reach. I keep my Molly's Suds All Sport Laundry Wash and extra soaps in the basket above.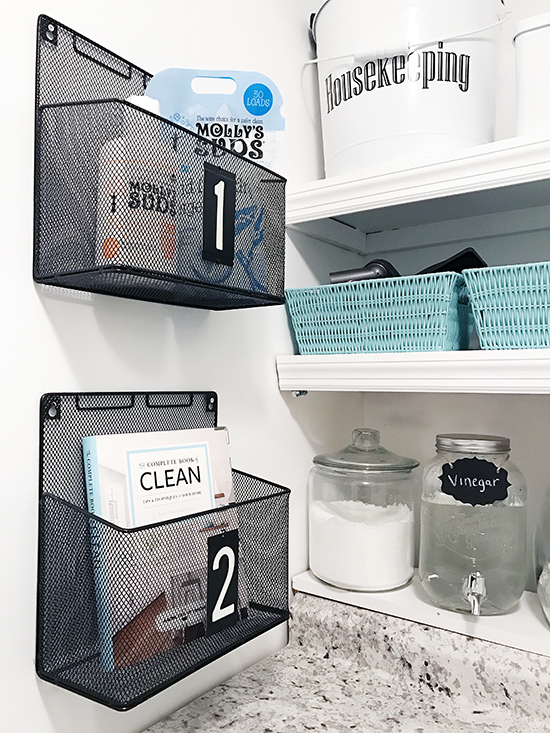 #3 Keep microfiber cloths in a caddy so that you can carry it with you when you're cleaning the house. It's a life saver! No more wasteful paper towels.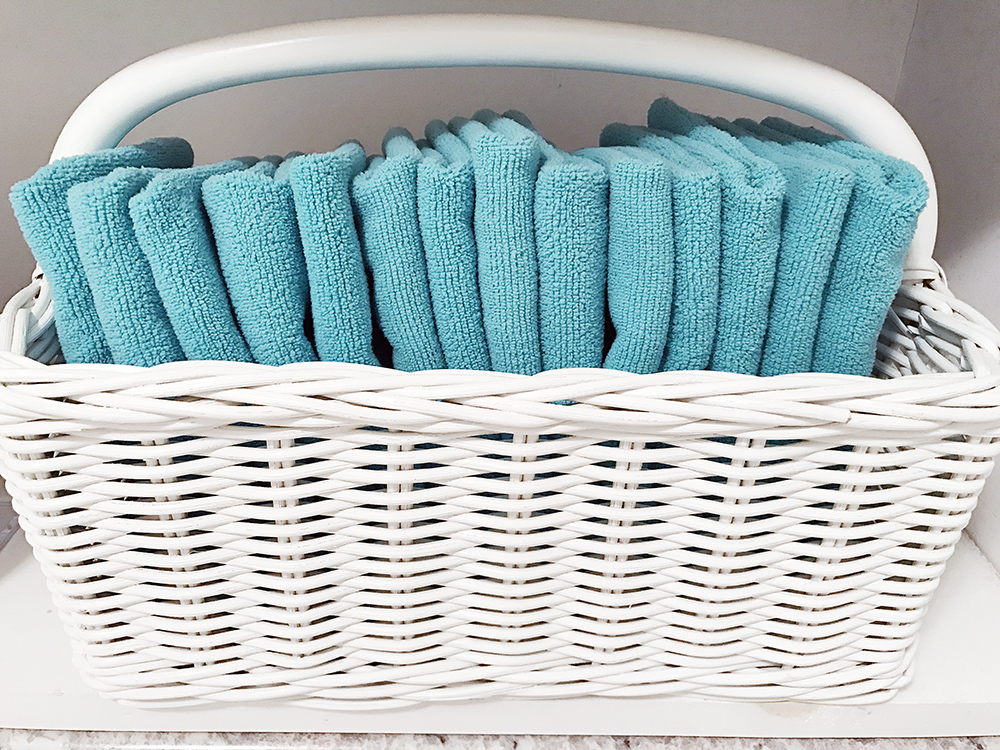 #4 Transfer supplies into matching containers. It streamlines the room and saves on space.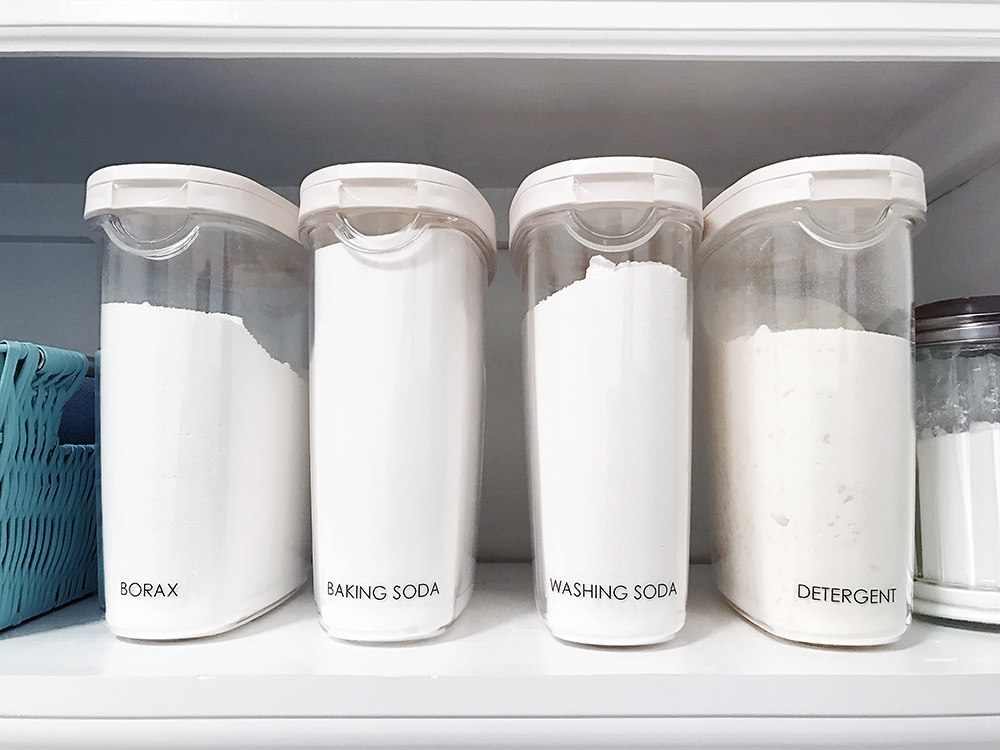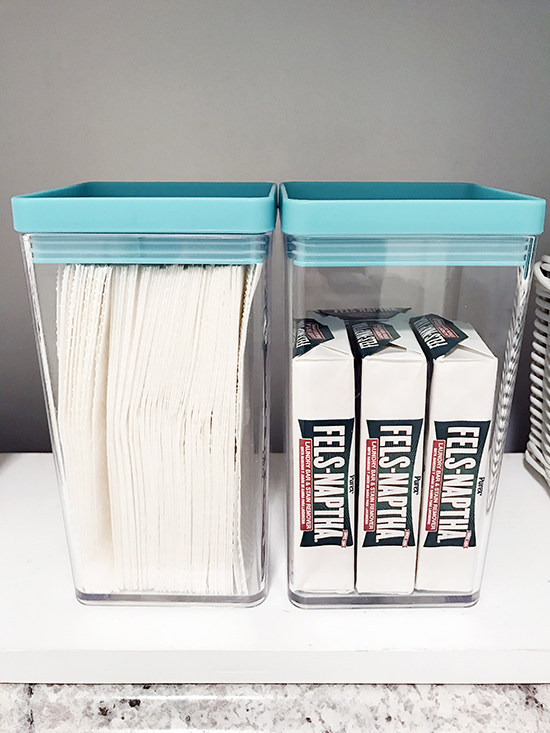 #5 Keep laundry soaps & softeners in glass jars, so you can purchase the refillable containers (less wasteful). I love the Molly Suds packaging!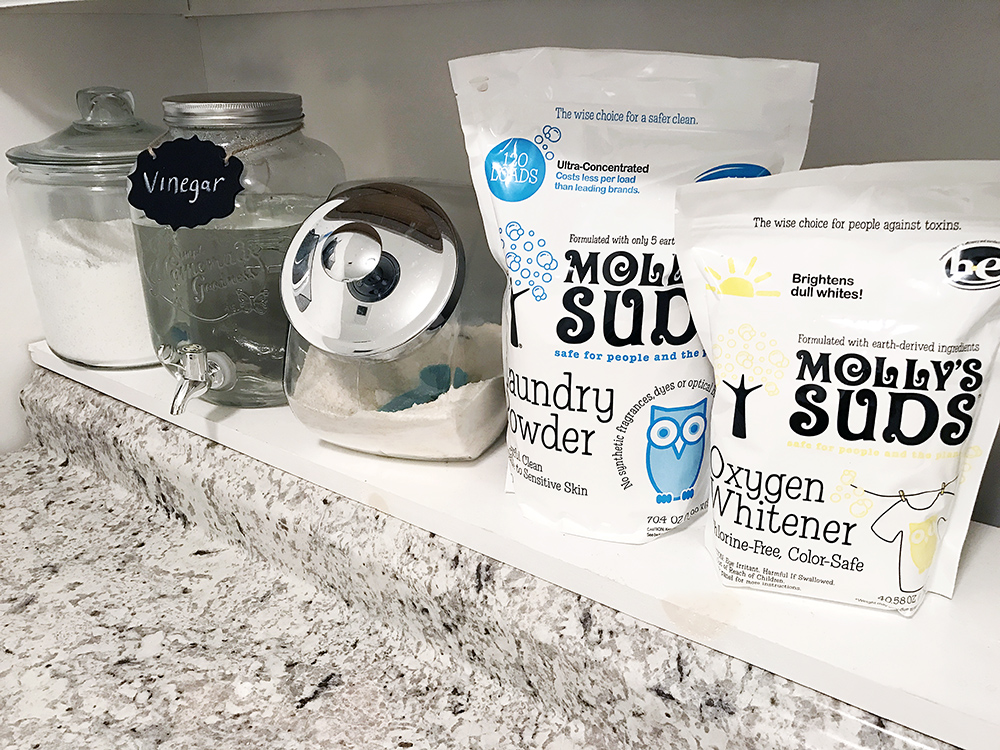 #6 Organize laundry and cleaning tools into baskets.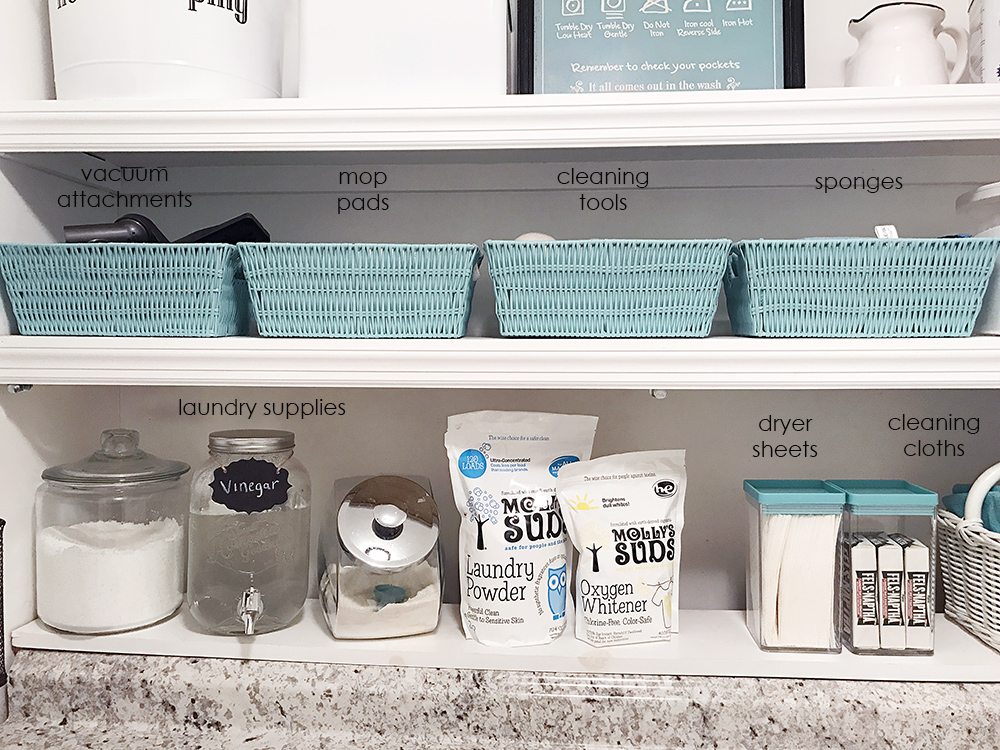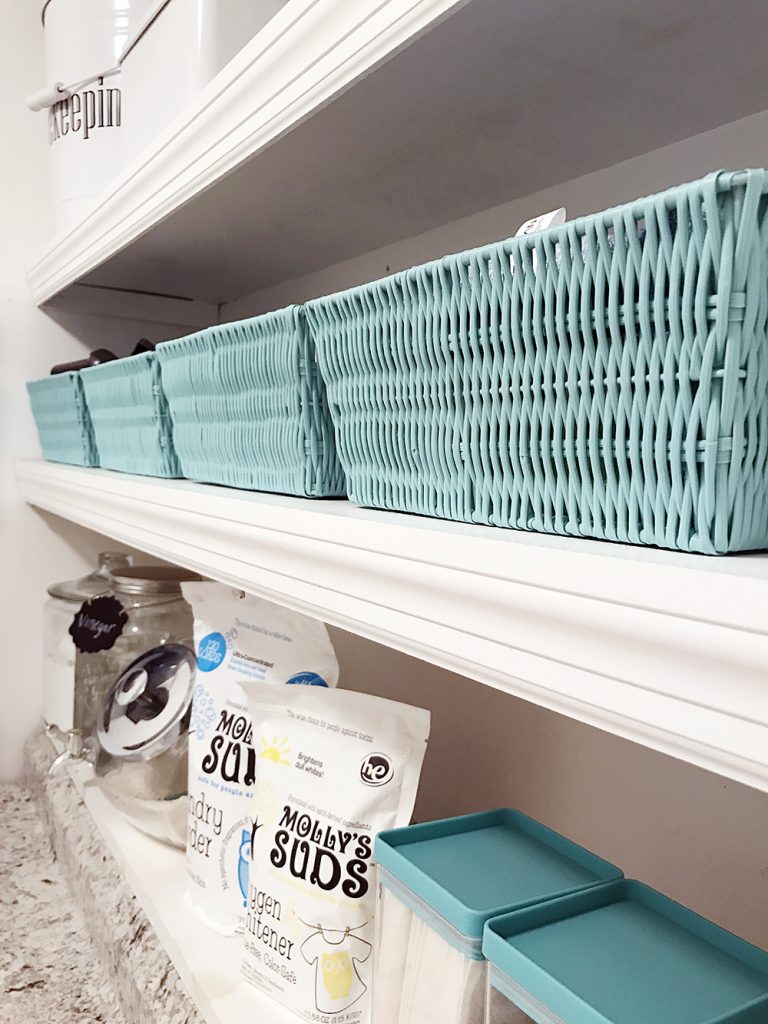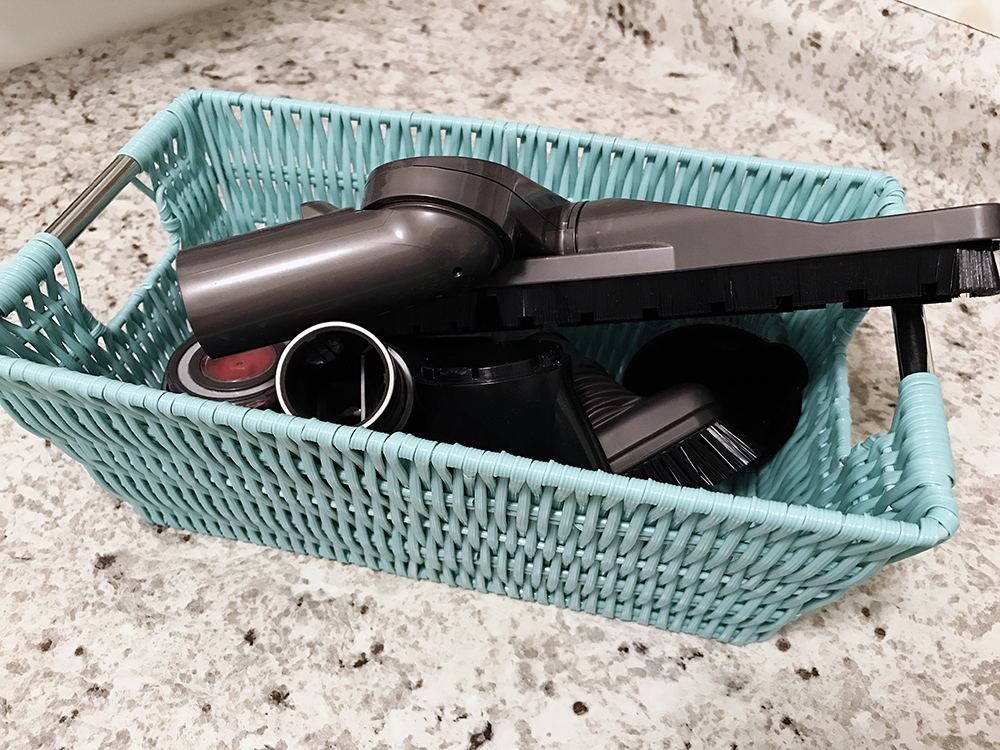 #7 Store wool dryer balls in a small dish and keep near the dryer. The Molly's Suds Wool Dryer Balls are my favorite!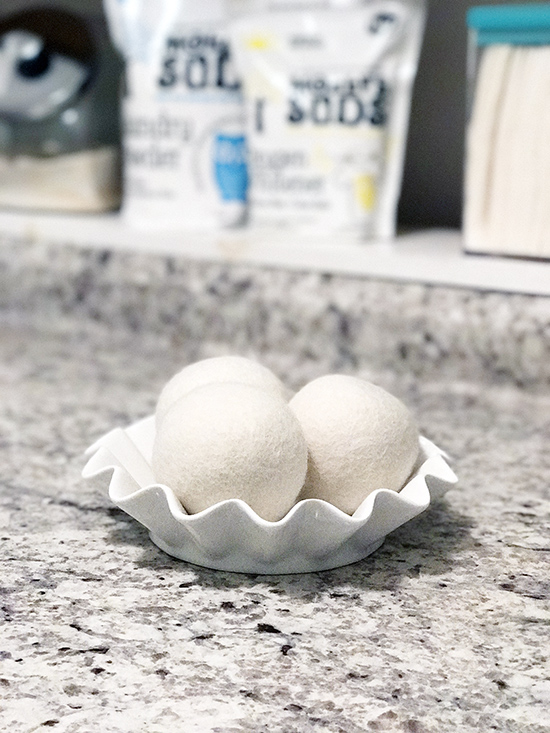 With a functioning laundry room, wash day won't seem like such a chore. Create an organized and simplified space and you'll love your laundry room so much more.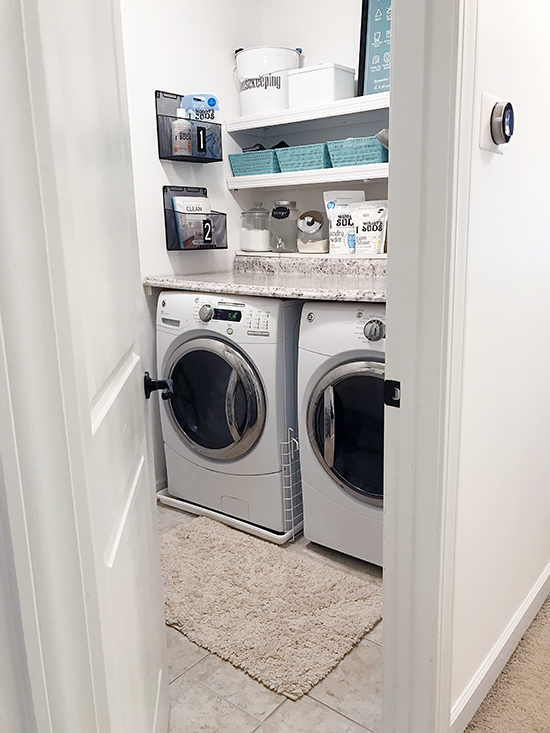 For more cleaning tips and free printables, come visit my blog A Bowl Full of Lemons!
Be sure to check out our DIY page for natural alternatives to many household cleaners – we update it often! You can also join us in the fold by subscribing to our newsletter to get notified when new DIY's are published, new products are released, sales on Molly's Suds products, and more!