Laundry Room Organization
The laundry room is a continual workhorse throughout the week and needs to be clean and organized in order to function properly. Here are a few tips to help get your laundry room to work better for you.
The first thing you should do is create a place to store everything. Whether it's shelving, cabinets, baskets, or bins, you need a way to categorize and store your supplies.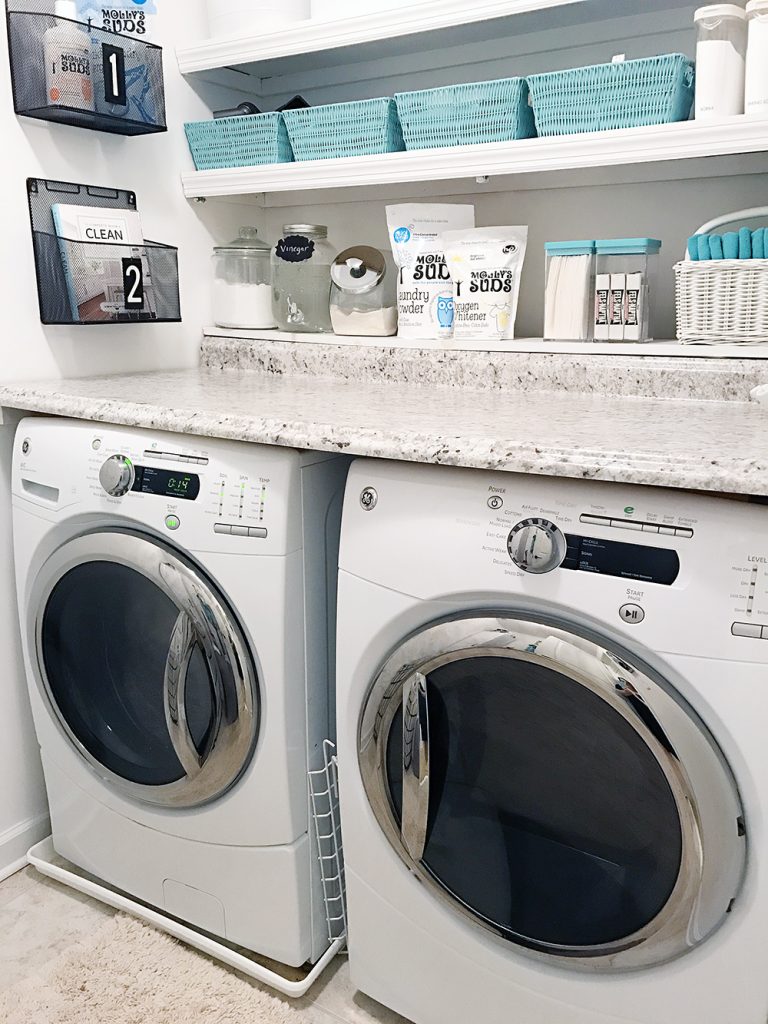 Wall baskets are a great use of vertical space, for easy to reach items. I am constantly referring to cleaning recipes in my book "The Complete Book of Clean", so it's important for it to be within arms reach. I keep my sports detergent and extra soaps in the basket above.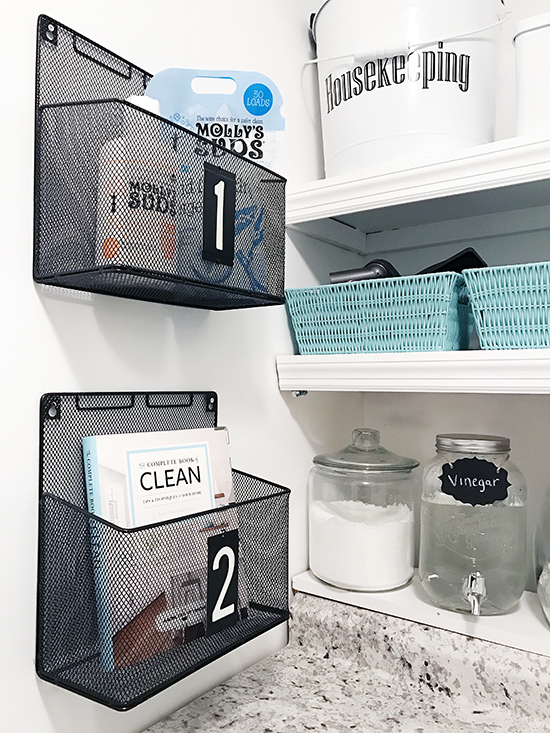 Keep microfiber cloths in a caddy so that you can carry it with you when you're cleaning the house. It's a life saver! No more wasteful paper towels.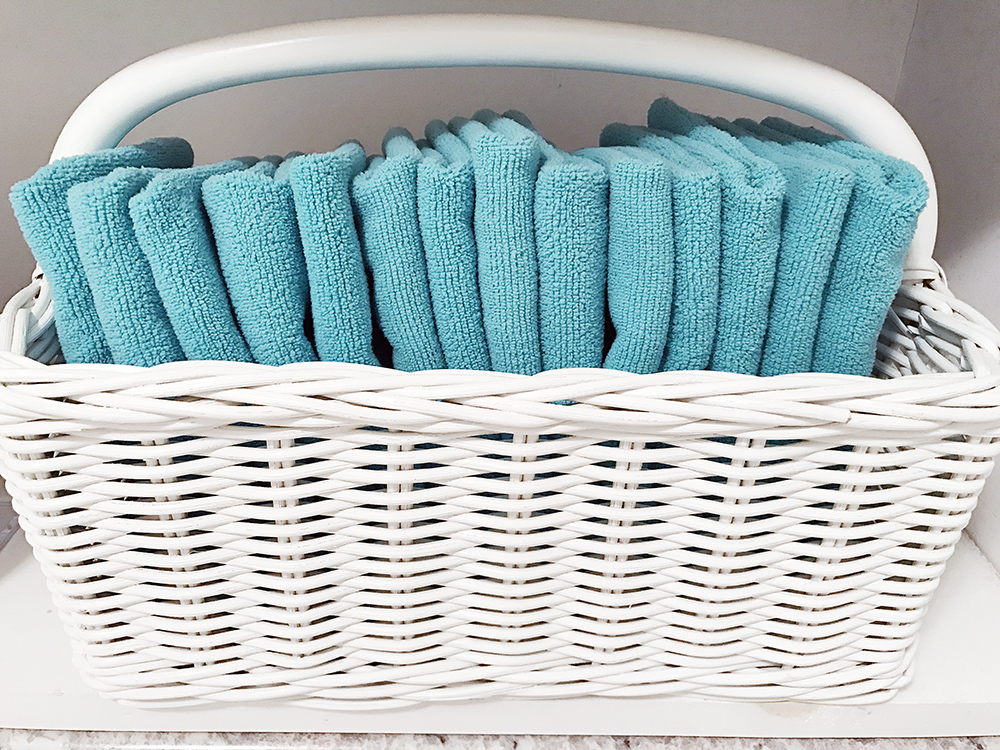 Transfer supplies into matching containers. It streamlines the room and saves on space.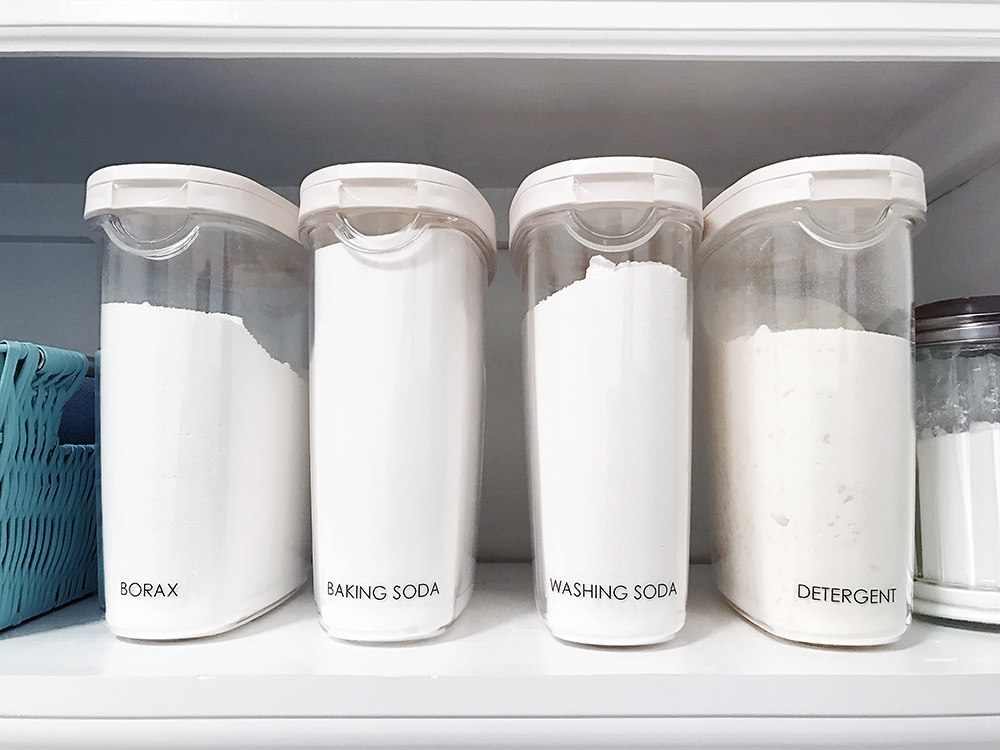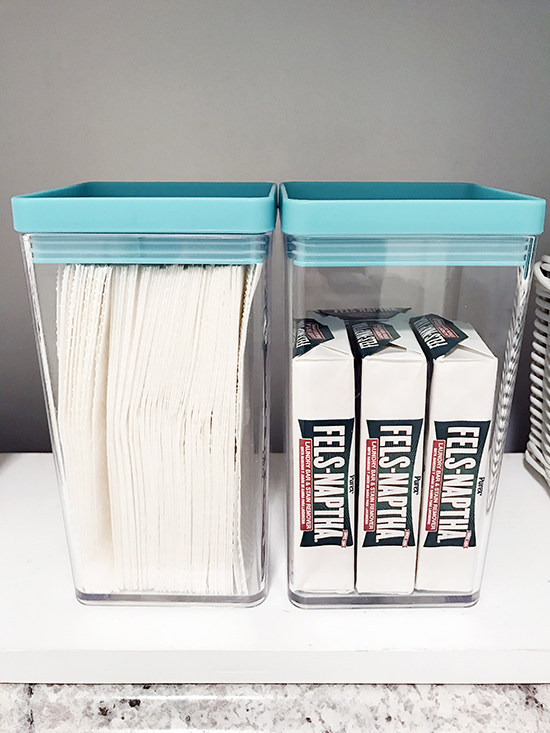 Keep laundry soaps & softeners in glass jars, so you can purchase the refillable containers (less wasteful). I love the Molly Suds packaging!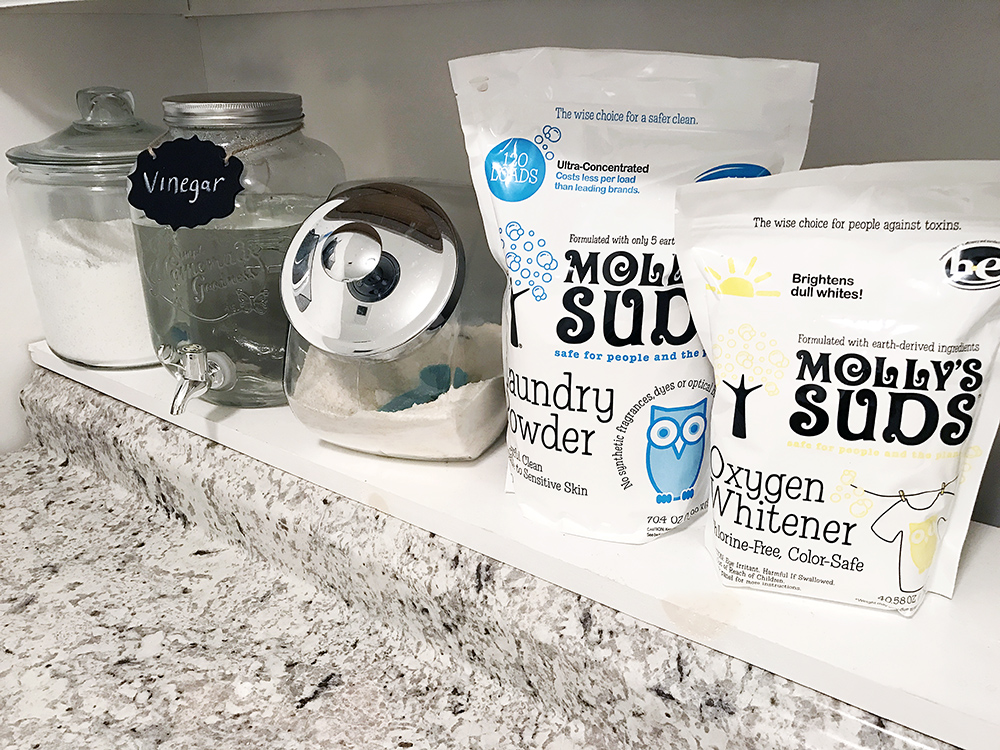 Organize laundry and cleaning tools into baskets.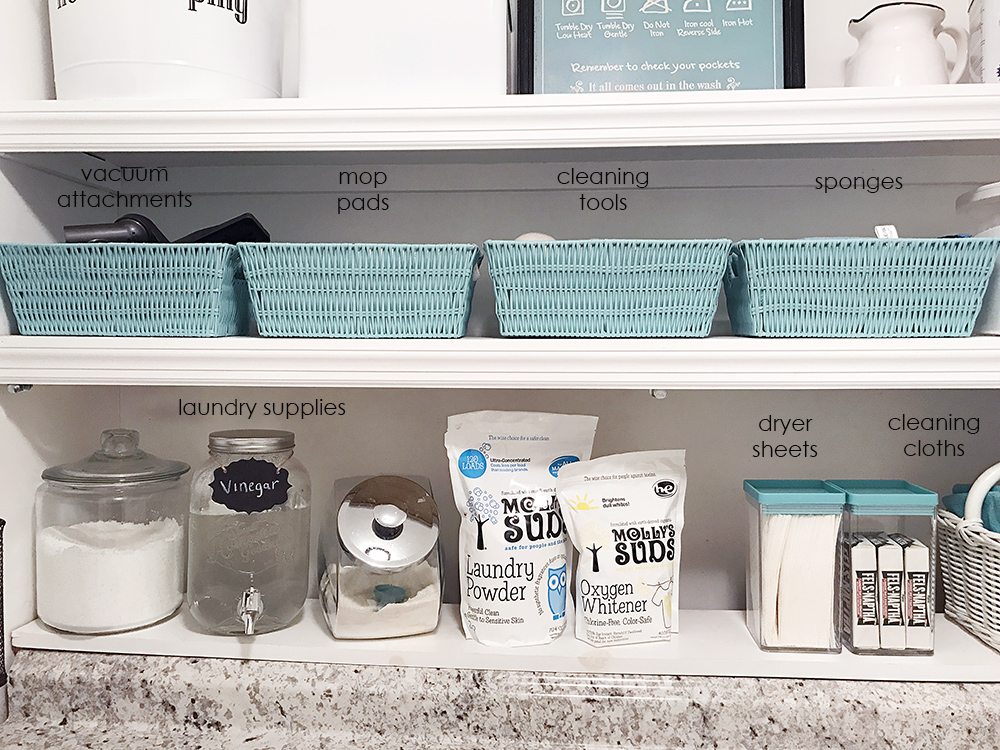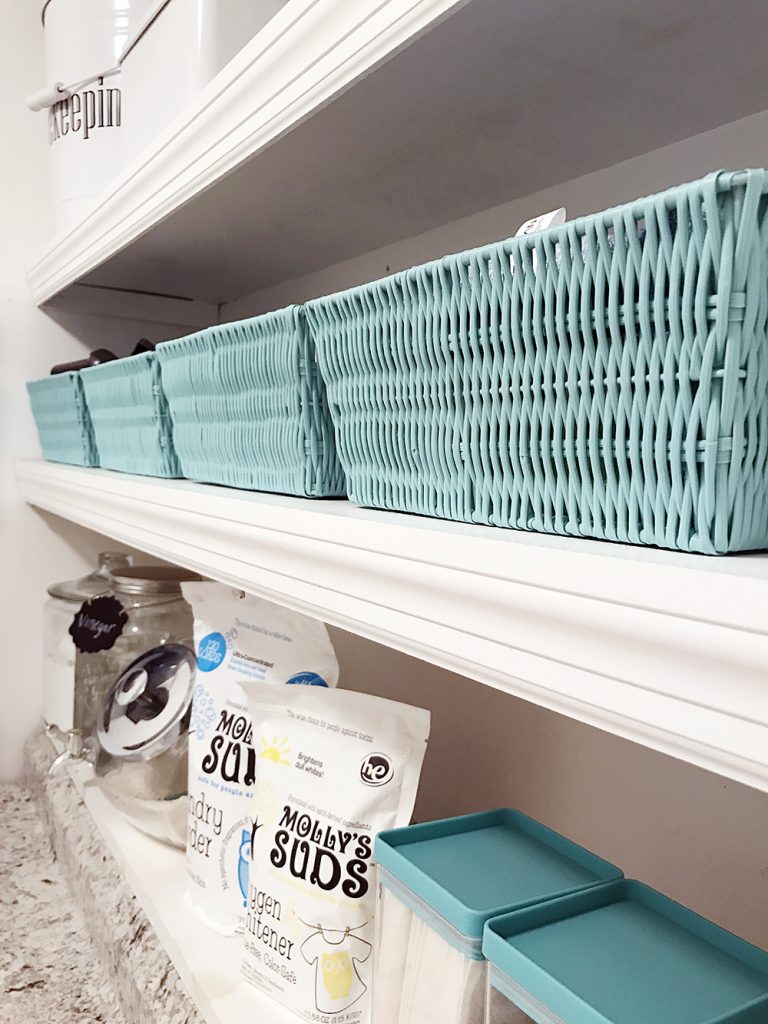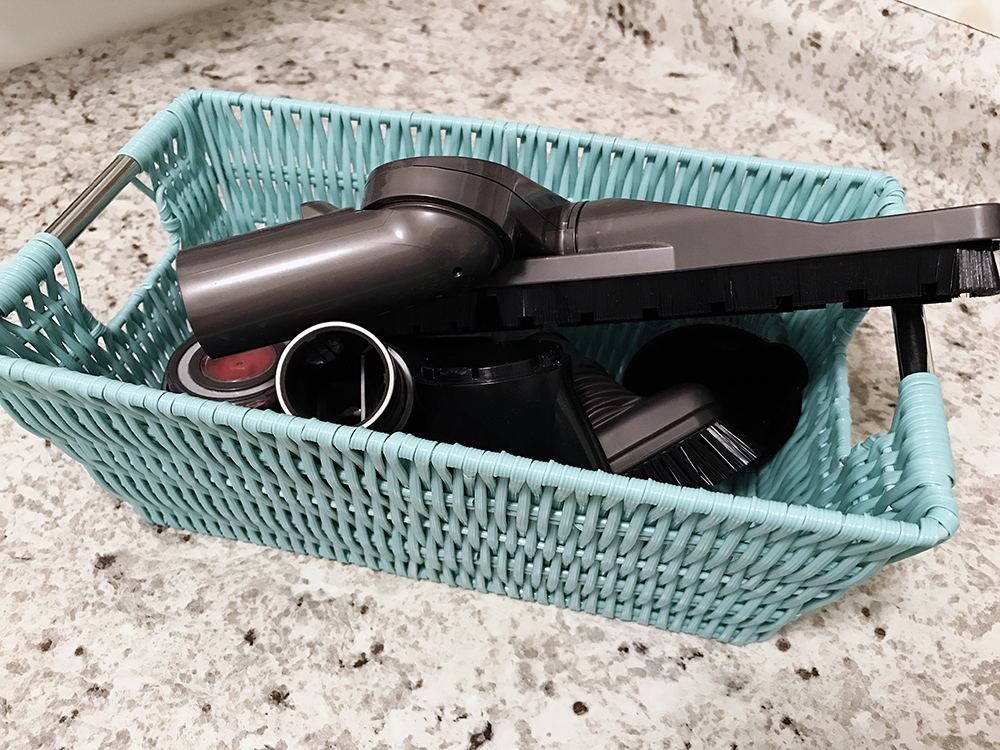 Store wool dryer balls in a small dish and keep near the dryer. The Molly Suds wool dryer balls are my favorite!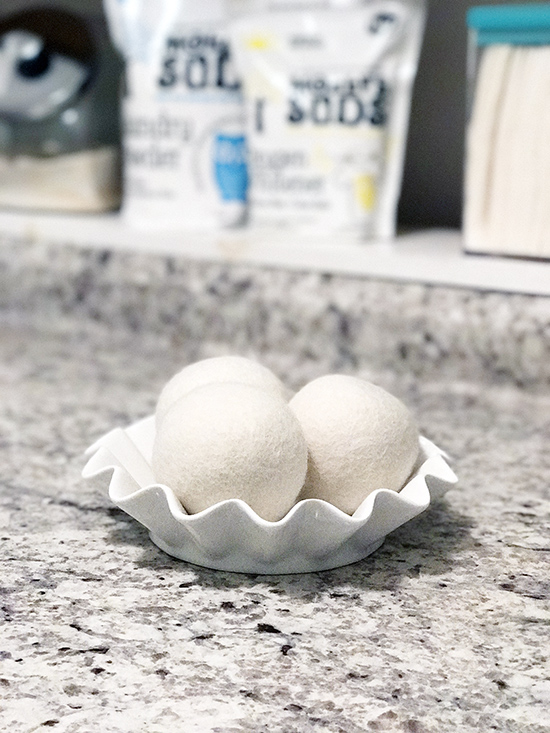 With a functioning laundry room, wash day won't seem like such a chore. Create an organized and simplified space and you'll love your laundry room so much more.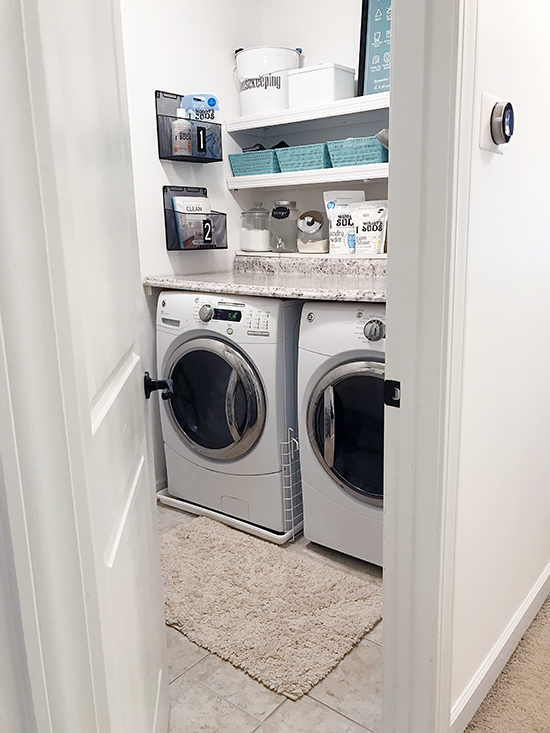 For more cleaning tips and free printables, come visit my blog A Bowl Full of Lemons!